Sunday, June 16 is Dad's day to shine, his day to be treated like a king and Huggo's Corporate Chef Ken Schloss has created a super special entrée in honor of "his majesty"– Grilled King Salmon "Hong Kong" Style!
The fish — the largest of the Alaska salmons — is grilled to perfection with ginger, chili and garlic, is garnished with Snow Pea Sprouts and Cilantro Leaves and served with Baby Carrots, Bok Choy and Bamboo Rice. In a word: Delicious!
Chef suggests pairing the most versatile of red wines with this dish — Pinot Noir.  Several selections are currently available by the bottle on Huggo's extensive wine list or enjoy the medium-bodied, bold, rich flavors of the Rodney Strong Pinot Noir offered by the glass or the bottle.
Cheers to you Dad!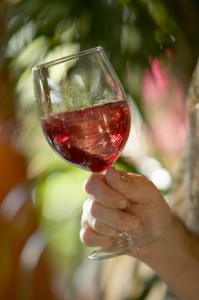 Reservations recommended call us at (808) 329-1493 or click here to secure your spot!